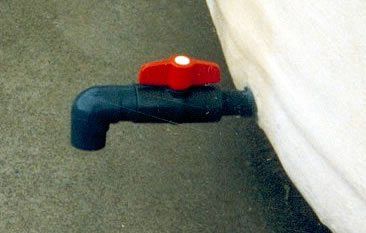 Leak detection valve will quickly show any liquid that may seep through liner

While Kentain flexible PVC liners have a life expectancy of over 20 years, leaks caused by accidental perforation and age can occur. To safe guard against this situation many Kentain flexible liners are installed with a simple Leak Detection System.

A valve at the bottom of the tank allows leaks in the internal liner to be noticed instantly. If a leak is noticed one simply shuts off the valve to contain the leak within the tank until the leak is repaired or the liner replaced.